Visiting artist Ģederts Eliass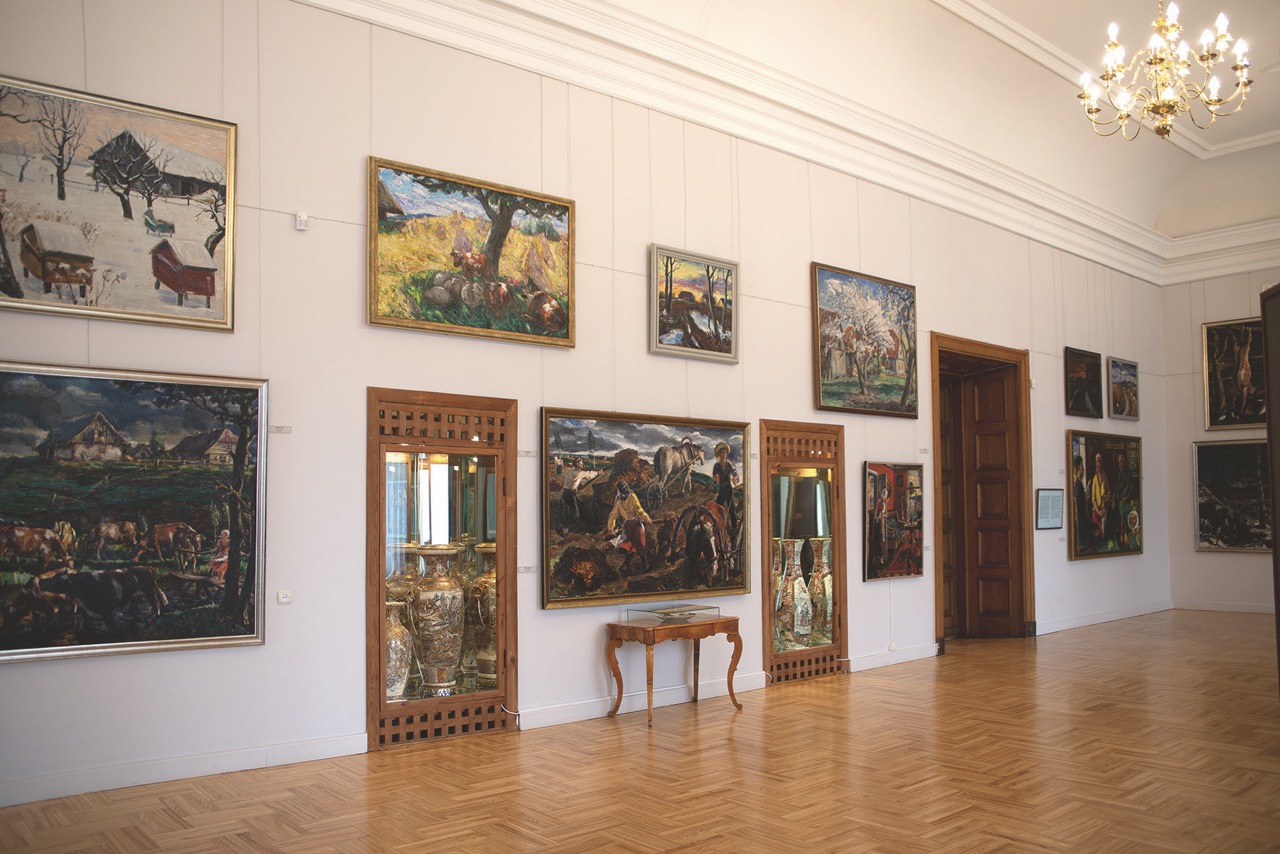 Ģederts Eliass (1887 – 1975) is one of the most prominent Latvian painters. He lived in a time when important historical events took place, that changed the lives of Latvians and most of the European nations. These changes also left an imprint on the development of 20th-century art.
From 1903 to 1904 Ģederts Eliass learned the basics of painting from Latvian greats – classics Johann Walter-Kurau and Vilhelm Purvīts.
Afterward from 1909 until 1913 continued studies of painting in Royal Academy of Fine Arts in Brussels, his professors were Belgian masters Jean Delville and Herman Richir.
After completing the studies in Brussels Ģ. Eliass continued his journey to Paris. In 1903 he studied under Jean-Paul Laurent. Ģ. Eliass used classical art fundaments, that successfully integrated in the context of Latvian culture.
Even though Ģ. Eliass is mostly known amongst Latvian painters for his realism paintings and depictions of scenes of the countryside, he had also "tried his hand" at styles of fauvism and neoclassicism, which made him the leading figure of these styles in Latvian fine arts. Most of Ģ. Eliass' life was connected with the Art Academy of Latvia, where he taught Nude painting classes and Figural painting workshops. At the same time, he worked on the Latvian Conversation Dictionary.
Ģ. Eliass has left thousands of artworks – more than 1000 paintings, around 600 watercolors, approximately 200 pastels, and a few thousand of sketches. Most of his artwork is at Ģederts Eliass History and Art Museum's collection. In two expositions are exhibited 67 paintings from different periods, watercolors, pastels, sketches, photographs, documents from the artist's archive, part of his library, furniture, and Eastern art collection. Ģ. Eliass' paintings are in collections not only in Latvian museums but also in a few foreign museums, such as the Paris Museum of Modern Art, Moscow, Helsinki, Oslo, and Malmö.